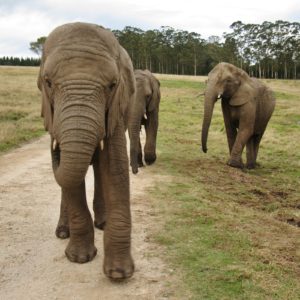 The Knysna Elephant Park was the very first center in South Africa to accommodate and look after orphaned African elephants. It is now a world-class center, looked after and raised over 40 elephants. Such animals consist of transferred animals, orphaned calves, elephants saved from culls as well as ex-circus animals. A few are becoming a portion of the resident herd, some others have transferred into some other reserves and centers around the Western and Eastern Cape, according to their personalities, relationships with many other animals as well as health needs.
The Knysna Elephant Park, that is where you can find a huge herd of African elephants, embraces thousands of tourists each year. Located midway in between Knysna and Plettenberg Bay, the facility provides the unique chance to get in close proximity to such giant animals.
African elephants are classified as the biggest land animals on earth and it's only if you stand beside them which you understand precisely how massive they are. Animal enthusiasts could have this experience by going to the Knysna Elephant Park and getting one of their holiday tours.
These animals, which usually weigh up over 4 tons and stand 4 meters tall once become the adult, could reach 70 years. These are only a few of the information you'll get by going to the Knysna Elephant Park, a haven for all those whose habitat is lost because of human involvement.
African Elephants can be found all over South Africa in protected parks like the Kruger National Park. To see these creatures in the wild during your stay in South Africa think about visiting one of these Kruger Park Camps or Nelspruit Lodges.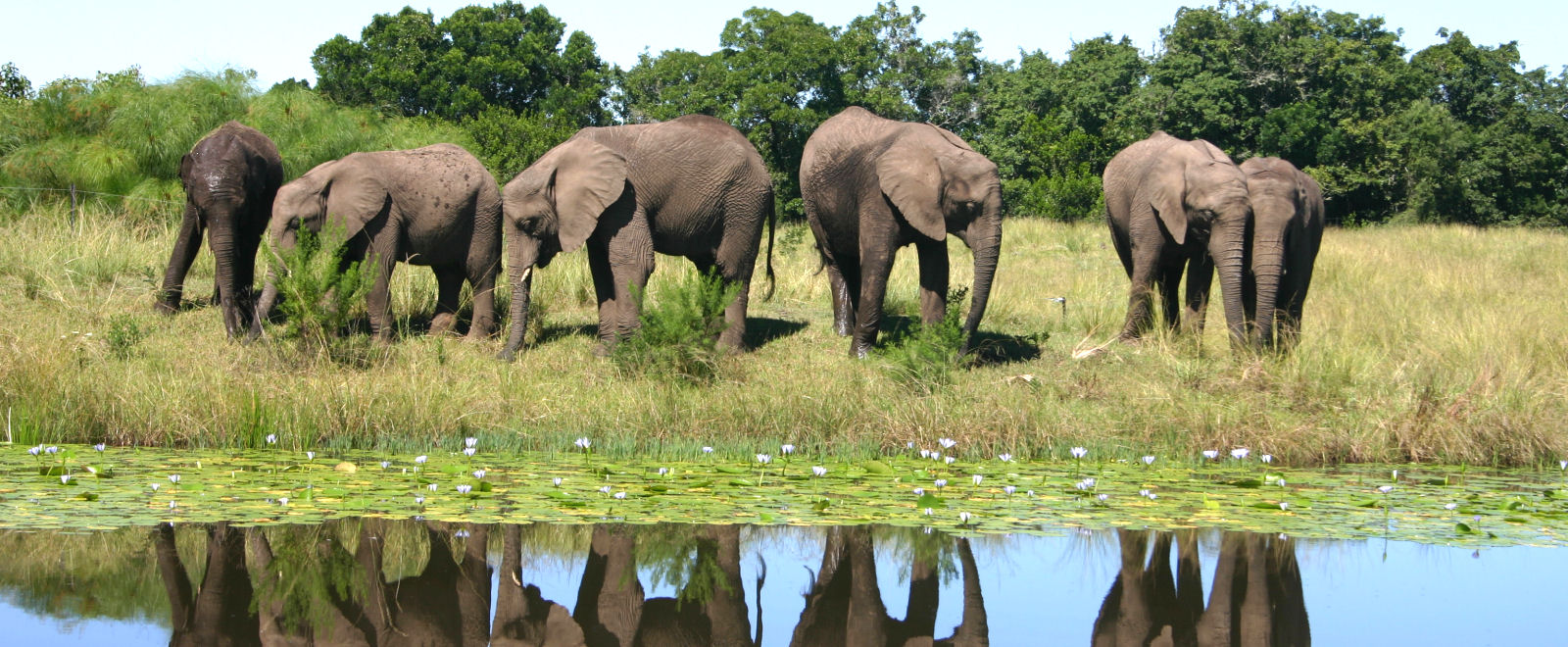 In the Knysna Elephant Park, tourists also are given the chance to ride an elephant, something you will never forget.
Tourists having an elephant experience will likely be shown a video detailing information about elephants and the way to safely come in contact with them. Safety guidelines include to not get in between the mothers and their calves, to not surprise the elephants, and also to not bend over at their front because they can misunderstand this as being a challenge or danger.
The moment the briefing is done, visitors are taken into a vehicle going to the elephants' feeding spot within a large, open field. The elephants here are gathered together right behind a corrugated barrier in which tourists could feed them safely.
Additionally, there is the chance to stand beside the elephants for pictures. The animals are being tamed and can be handled.
The guides in the Knysna Elephant Park are very welcoming and well-informed, a lot of them have worked with elephants for quite some time.
The elephants consume up to 200 kilograms of grass, trees, and crops daily, even eating properly during the night time. Looking at how much branches laid out on the elephant enclosure for a night time snack, is surely an experience by itself.
GETTING THERE
The Knysna Elephant Park can be found near the N2, 22 kilometers coming from Knysna and 9 kilometers coming from Plettenberg Bay. It's visibly sign-posted.
IDEAL TIME TO VISIT
The Knysna Elephant Park is open all throughout the year.
NEARBY THE AREA
Plettenberg Bay hosts many of the most well-known holiday beaches around South Africa, while Knysna comes with a wide selection of adventure activities, boat cruises as well as comfortable accommodations.
THE COST
All of the rates are seen on the site. A tour is R235 for each adult and R100 for each kid while an elephant-back ride will cost you R885 every adult and R425 every child (in between 6 and 12). Rides aren't ideal for kids below 6.
ACCOMMODATION
Accommodation is provided at the Knysna Elephant Park. Visitors could even stay in a room which looks over the elephant enclosure.
WHERE TO EAT
You can find a restaurant in the Knysna Elephant Park, that provides a number of lunch choices.
.