South Africa is rich in rivers, lakes, dams not to mention the amazing Indian Ocean that offers a great site for many enjoyable South African tubing.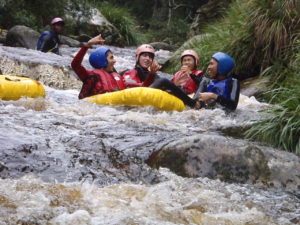 Basically, tubing is a fun activity of resting over a huge tube and drifting along the water current. Then again tubing has actually been modified and improved to fulfill those people in search of much more pleasure. Today, South African tubing activities may include getting pulled by a jet ski or even a speed boat, or perhaps down river rapids.
The stunning South African waters, as well as landscapes, lead to the most wonderful tubing experiences. Try tubing around the Western Cape and feel the magical mountains such as the well known Table Mountain, thriving Cape Winelands, and rich woodlands. Over the gorgeous South African Garden Route, you can reach Knysna – the place to find a smorgasbord of lakes, estuaries as well as rivers providing spectacular views.
No matter whether you want to relax floating and bathing in the sun's rays while appreciating the spectacular view or having an exciting tubing experience tied up at the rear of a jet ski, Knysna has huge water ideal for any tubing activities. A quick travel from Knysna will take you to Storms River – an exceptionally gorgeous location offering rich woodlands, stunning mountain ranges as well as great wildlife. The Storms River Gorge is the place where tubing, as well as aquatic sports enthusiasts, get together to experience the thrilling adventures available.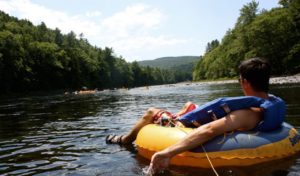 One great example is the Blackwater Tubing – the one of a kind water adventure provides the complete heap of fun, and it is the ideal way to discover the superb views of the Tsitsikamma. The adventure on one man inflatable water river tubes happens around the Storms River within the Plaatbos Nature reserve and Tsitsikamma National Park. This unique river adventure is just one of the fun-filled hours of swimming, paddling, beautiful and unique nature views as well as recommended rock and tube leaps as much as 8 meters high.
A day of tubing begins by having a 7 am orientation and then concludes at around 12 pm – a meal is given at 1 pm. Your tubing adventure will definitely vary from a kloofing experience to whitewater river tubing, of course depending on the water level of the river, so prepare yourself!
The stunning Bushmans River around KwaZulu-Natal has also opened up itself into great river tubing escapades. On the summertime, the river has got ample water for extraordinary river tubing. Drift along with family and friends over the amazing Moor Park seeing the plentiful wild animals and bird life while getting revitalized by the soothing waters. You can have a stop around the banks of the Bushmans River to get a delicious and necessary picnic.
There are other tubing locations such as The Umkomaas, Mooi, Umzimkulu, Thukela, Umgeni, Buffalo and Pongola rivers that all flow along the KwaZulu-Natal coming from the top Drakensberg Mountains into the ocean offering fascinating tubing ventures.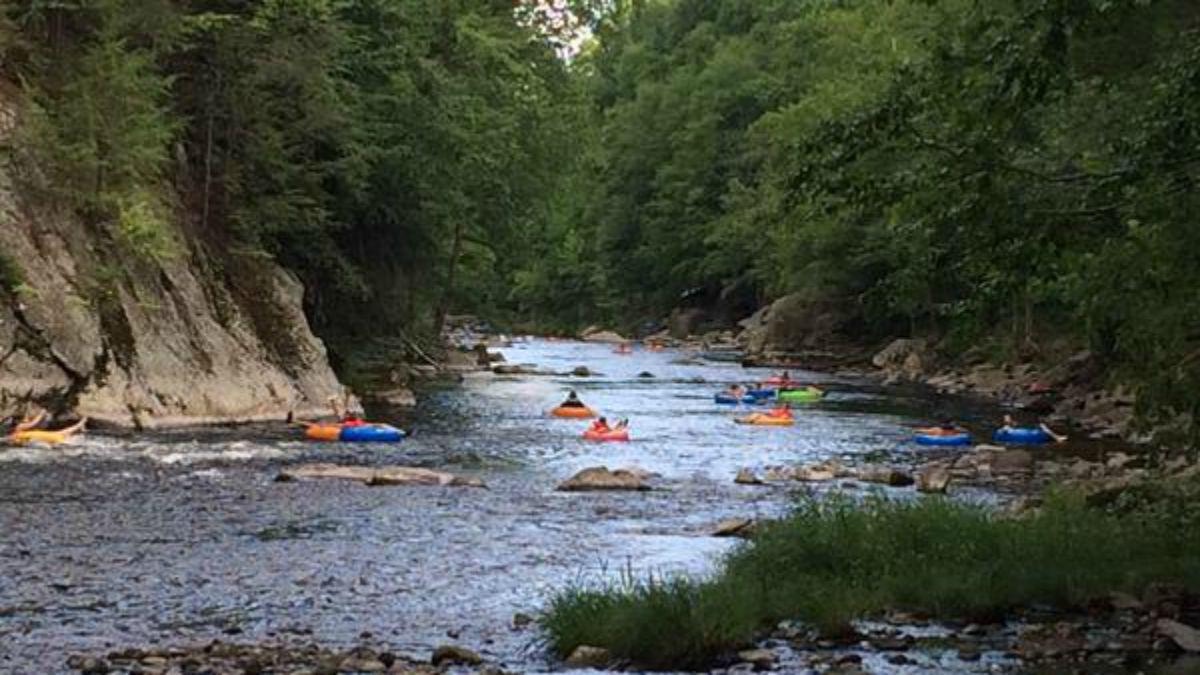 The spectacular lakes of Maputaland, Lake Sibaya, Lake St Lucia as well as the Kosi system make it possible for people who want to experience tubing to be with wildlife just like crocodile and hippo. You can also find a lot of dams around Zululand, several of which can be found in nature reserves along with outdoor camping and lodging services. The Drakensberg as well offers beautiful landscapes of mountain ranges as well as spectacular waterfalls and so you could really enjoy electrifying tubing adventures.
Tubing in Knysna can provide an enjoyable and exciting time with family and friends. Come up with a summer getaway and take pleasure in great tubing adventures across the spectacular rivers and lakes around South Africa.